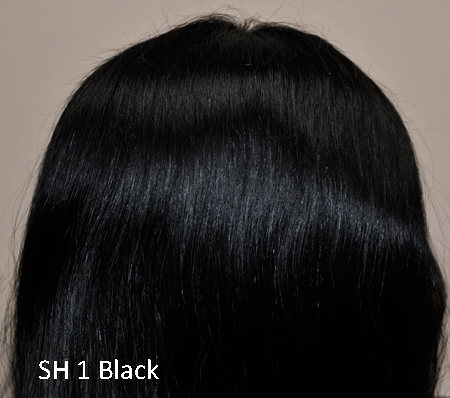 R/X P-11-12 PUL  Augment System Remy Human Hair 
New Base Size & Length!
14"-16" Hair Length
Base Size:  6 1/4" from ear to ear 7" from front to back
STUDIO HAIR® PROSTHETICS
Made to attach with tapes or Clips!
Style: Studio RX PUL Augment System P11-14-16"
Perfect for the woman who simply wants to augment the hair that they already have!
Simply have your stylist trim and shape this to perfection!
 Combining a Sheer Ultra lite French Lace base with a soft stretch PU perimeter, this system is designed with comfort and security in mind. It is 100% hand-tied, strand by strand and has the added plus of being made with 100% fine High Grade Cuticle/Remy Human Hair! Our strategically placed comb locks provide total security when wearing.

Combs removed to place tape. (unit comes with combs attached).