Design Model Topper 70% Off (Enchanting) Hand Tied Hair Augment System - Synthetic (Available To Order On-Line Only)
Studio Hair® Prosthetics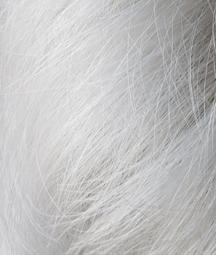 Synthetic Hair Addition with a Monofilament cap.
Description: Conceals thinning hair in the crown area and adds volume. Cap base size is 7" X 6½". Comes with snap clips sewn into the cap.The half Round base can be used on the crown or moved forward near the bangs.
Weight: 1.7 oz   Hair Length: 6" to 8"